WELCOME TO JASMINE PALACE HOTEL
The Jasmine Palace Hotel lights up the city from the perfect location in central Yangon, offering a magnificent view of the thriving city center or the stunning Shwedagon pagoda. Located directly between downtown and Yangon International Airport, it stands only a few minutes from scenic Inya lake, the best shopping centres and restaurants and other sites to explore.
This elegantly distinctive hotel features more than 200 guest rooms, including 3 family suites,2 Jasmine suites ranging from
32sq-m to 72 sq-m.
Check-In Time: 14:00
Check-Out Time: 12:00 noon
Located in the heart of Yangon, Jasmine Palace Hotel is conveniently
close to the city's best attractions.
Less than 2 km
to Asia Royal Hospital
Less than 3 km
to Shwe Dagon Pagoda
Less than 1 km
to Junction Square
Less than 3 km
to People's Square and Park
Less than 10 km
to Downtown
No. (341) Pyay Road, Sanchaung Township, Yangon, Myanmar
Tel Nos.:+951-2304402, +951-2304403, +951-538953, +951-538954
Fax Nos.:+951-2306398, +951-2306399
info@jasminepalacehotel.com Or use our Contact Form
World-class and premium-class service with a front office that caters to your every whim and fancy. We believe in Service beyond expectation.
Smoke-Free Policy
Smoking is not allowed inside the building, including the guest rooms, except in designated smoking areas on the 5th floor and hotel entryway.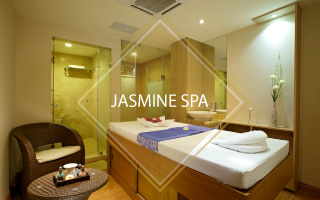 No. (341) Pyay Road, Sanchaung Township, Yangon, Myanmar
Tel Nos.:
+951-2304402,
+951-2304403,
+951-538953,
+951-538954
Fax Nos.:
+951-2306398, +951-2306399
info@jasminepalacehotel.com
Or use our Contact Form


No. (341) Pyay Road, Sanchaung Township, Yangon, Myanmar
info@jasminepalacehotel.com
+951-2304402, +951-2304403